Are you looking for a solution to unblock your Fiewin account? Yes, then I show you how to unblock Fiewin account in the easiest way.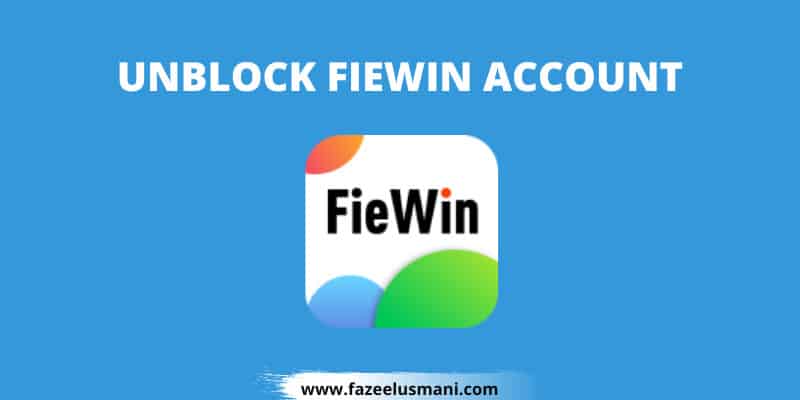 Fiewin is an app by which users can make real money online by playing easy games. The game is developed for Indian users that is compatible with all Android phones. It is one the best app that pays money by playing a variety of games, completing daily tasks such as watching videos, completing surveys, etc. If you have an Android phone then Fiewin is the best app for you to make money online without any skill. The best feature of Fiewin app is a referral program in which you can make some extra cash by referring the app to your friends.
All you need to do is create your account Fiewin and you are ready to earn money online from your mobile phone. Sometimes they block a user's accounts because of various reasons. The reasons could be policy violations, multiple accounts, behavior, wrong use of the platform, etc. If they have also blocked your Fiewin account this article is only for you. Because I am going to share the method on how to unblock Fiewin account.
If you are interested in earning money online then check out online earning games without investment and make money online by watching ads.
How to Unblock Fiewin Account
Here are a couple of methods that help you to unblock your Fiewin account.
Method 1: Through Fiewin Support Email
Fiewin doesn't have any official WhatsApp Number or Tlegeram but you can reach out to them through support email. Follow the simple instructions below on how to unblock Fiewin account.
1. Open your Gmail account and click the 'Compose' icon.
2. Enter 'Unblock Fiewin Account' under the subject option.
3. Then, write the description your account was blocked for no reason and request to unblock your account (as you can see in the image below).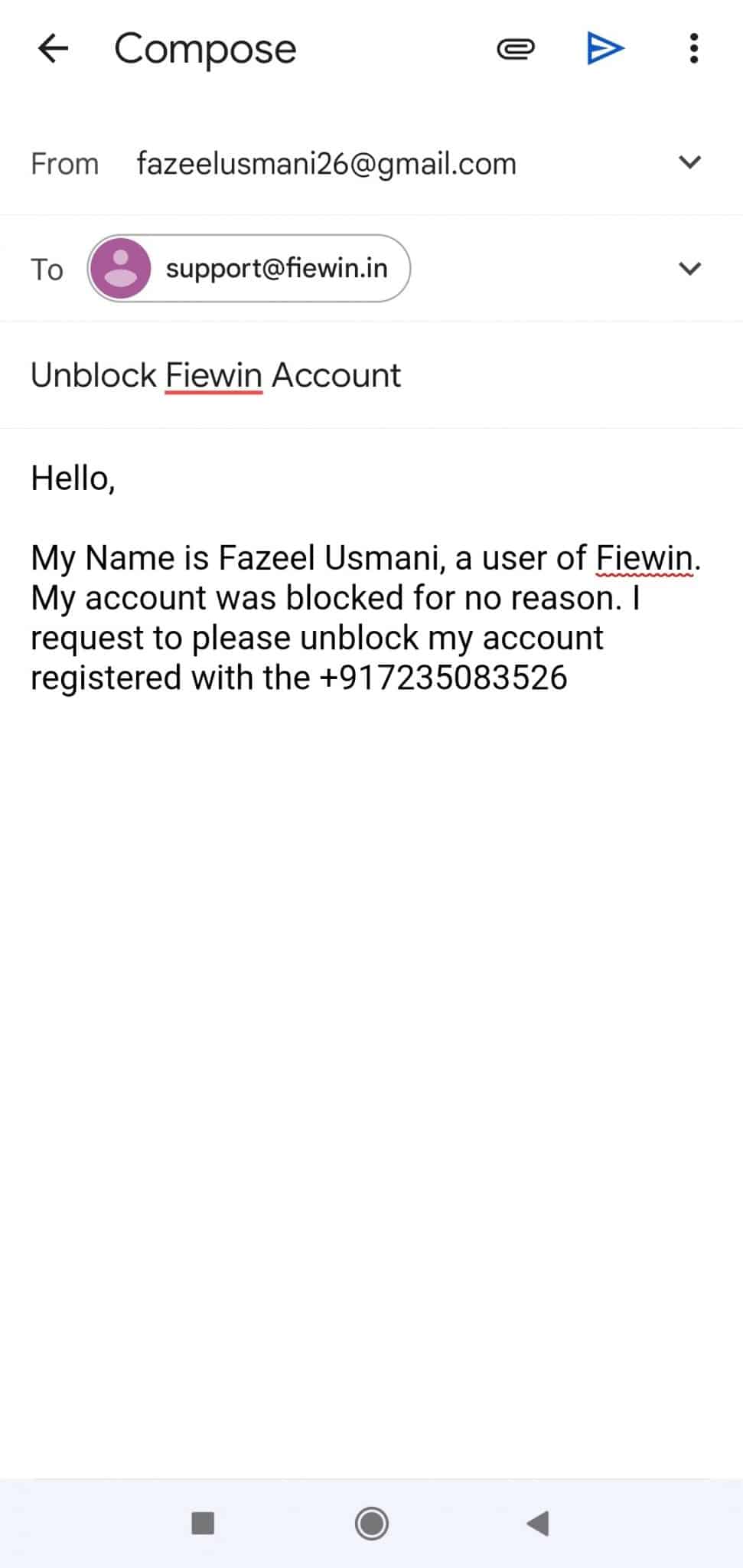 4. Now, send an email to [email protected].
If your Fiewin account was blocked mistakenly for no reason then they will unblock your account. Otherwise, they will provide you with the reason why your account was blocked. In this case, you can create another Fiewin account with a new device and phone number.
Method 2: Through Fiewin Help Center
Here is how to unblock Fiewen account.
1. Open the notification that you received from Fiewin.
2. Choose the 'Ban Appeal' option.
3. Enter your Fiewin account credentials such as phone number.
4. Provide the reason why they should unblock your account.
5. Then, simply click the 'Submit' button.
Once you submitted the appeal, wait for a few days until they review your account. If they don't respond to your appeal within 24-72 hours then you can contact them through email support.
Conclusion
I hope that this article on how to unblock Fiewin account helps you. If you found it useful then consider sharing it with your friends and relatives who are experiencing this Fiewin problem.