Did you know about the best online earning games in Pakistan without investment? Yes, you read that right. Playing games and earning money without investment in Pakistan is no longer a dream, it is a reality. We always get taunts when we spend our time on phones playing games but I can help you get rid of the taunts.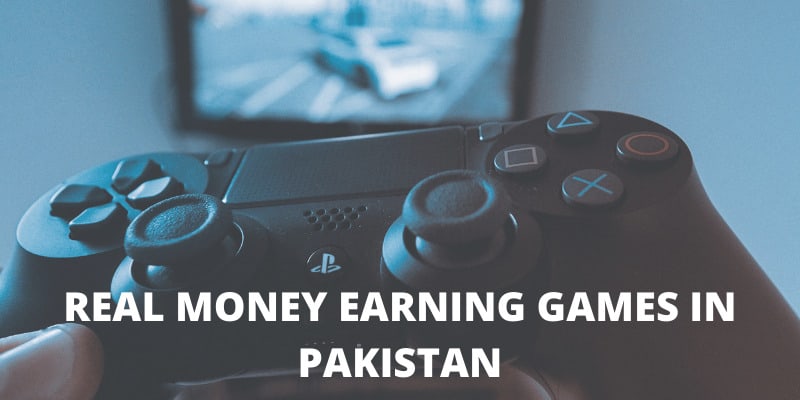 It's easy to earn money without investment in Pakistan. Since Covid-19 hit, many people lost their jobs and some of them turned into professional gamers. People have made full-time careers out of playing games and earning money in Pakistan itself. Moreover, you can also make money online in Pakistan by clicking ads.
Today I'm going to tell you about real money-earning games in Pakistan. So, without beating around the bush, let's dive straight into it.
Real Money Earning Games in Pakistan
Here, I am sharing the top best app where you can play games and earn money without investment.
Bitcoin Block is developed by Bling, Bitcoin Blocks is rated 4.5 out of 5, simply because of its features. Match the blocks with matching colors and smash them. The only requirement to earn money is that you need to register before playing. Once you register and start playing you will earn Bling points that you can further convert into Bitcoin. So, what's the catch? It takes a long time to earn enough money that you can withdraw. Most of the users can just earn a fraction of one cent (USD). you can also cash out every 7 days if you have the minimum amount of withdrawal. There are also zero transaction fee cashouts to Coinbase, helping you earn more money.
If you don't like bitcoin and prefer dollars to earn money, then this might be the one for you. There are more than 70+ games to choose from and if that's not enough you can also win money from spin the wheel if you're lucky enough. Refer your friends, try to be on top of the leaderboard, and earn tickets, the more tickets you have, the higher the chance of winning real cash prizes. Rated 4.2 on the play store, it does not require any signup fee and earns income through the ads.
A similar ticket to the cash concept, but the games in this app might turn out to be addictive so be careful while playing.  Rated 4.4 on the play store, it also shares part of the revenue generated through ads with the user. Big Time Cash is one of the real money-earning games in Pakistan. Even though the developers claim to have given away tens of thousands of dollars already. This app too follows a free-to-win model where users win cash without any investment. The latest update has increased the overall application performance which minimizes the lag during games.
Now, this is an interesting platform where you can earn money by spending time on the app and engaging with various activities on the application. Rated 4.2 on the play store, you get quite a variety of options to monetize your engagement on the app that including activities like playing games, filling surveys, watching videos browsing websites, and even stuff like subscribing to newsletters. The mode of operation is simple, the minimum amount you can withdraw is 25$. You can withdraw the money using PayPal, Payoneer, or Bank Transfer. Now, this is one app you really should try to earn real money in Pakistan through games.
Another application from the developers at Bling is like any bubble shooting game except for the fact that you can also earn real money through it. That is after you can cash out your bitcoins. Rated 4.6 on the play store, you can turn your bling points into bitcoin by creating a free account on Coinbase.com. The only requirement to earn money is to register without any charge. Again, it takes a long time to earn a meaningful amount of bitcoin. The more you play, the more you earn.
Conclusion on Online Earning Games in Pakistan
Now, these apps do help you earn money, but it is not quite as easy as it sounds. It will take a long time just to earn a single dollar and a lot more time is required to earn money that you can withdraw. Most people are not able to earn money because this requires time, and you can't make quick money by playing these games. 
If you're ready to give this time regularly then only you will be able to generate a decent amount of side income.  The purpose of this article was to show you that you can earn real money by playing games without investment in Pakistan required you give it some time and play daily.