Do you want to close your Kucoin account? Yes, so I teach you how to delete Kucoin account permanently in a few simple steps.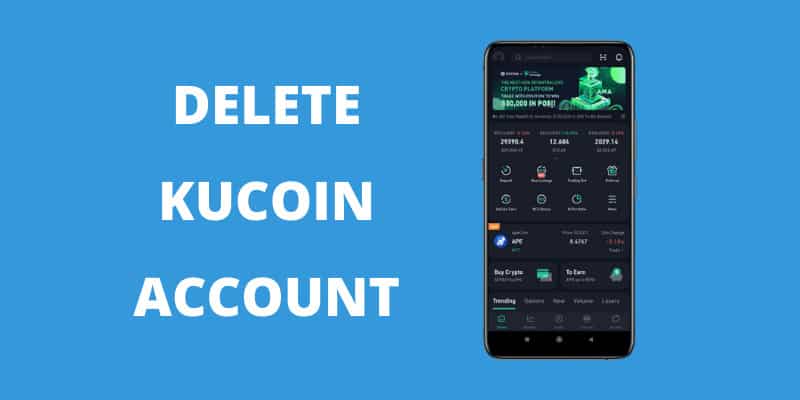 Kucoin is one of the top 5 crypto exchanges having approximately 10 million registered users around the world. The exchange offers to trade more than 700 coins including Bitcoin (BTC), Ethereum (ETH), meme coins, and new crypto coins as well. With Kucoin exchange, you can trade different coins securely with the lowest fees. You can easily buy cryptocurrencies with your preferred payment methods. The payment method includes credit or debit cards, Google Pay, Apple Pay, PayPal, Neteller, Advcash, and even P2P.
But, if you don't want to keep your Kucoin account anymore for any reason then this guide is for you. Today, I am going to teach the method by which you can delete your Kucoin account permanently.
I also shared some guides by which you can delete your Trust Wallet account or Pi Network account.
How to Delete Kucoin Account Permanently
Kucoin doesn't allow you to close your Kucoin account directly from the app. To download your delete your Kucoin account, follow these instructions.
1. Sign In to your Gmail account using your credentials.
2. After logging in to your Gmail account, click on the 'Compose' icon.
3. Enter Request to delete Kucoin account as the subject.
4. Then, write the information about your Kucoin account (as you can see in the image below).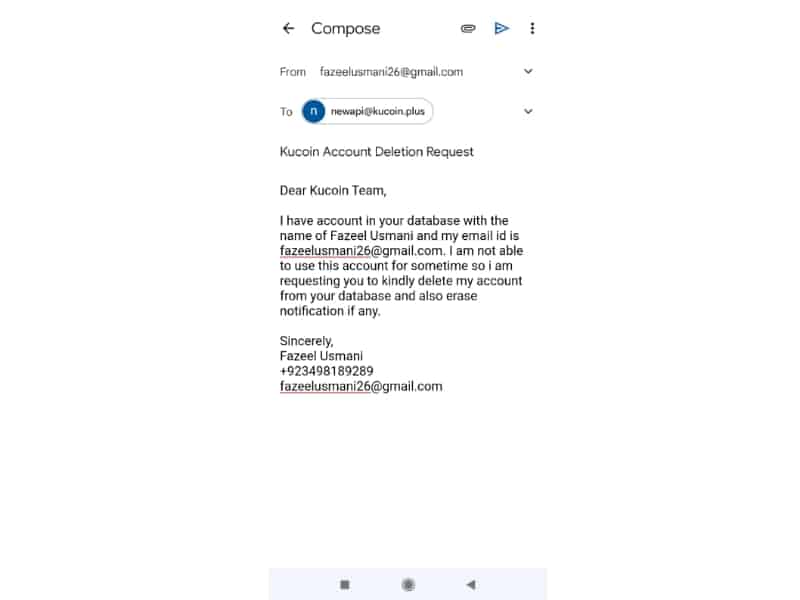 5. Now, send an email to [email protected].
These are the simple steps to close your Kucoin account. You will receive an email from the Kucoin support team about your account deletion request. If they require any further information from you, you have to provide them and they will permanently delete your Kucoin account.
Conclusion
I hope this guide on how to delete Kucoin account helps you. If you found this article useful then consider sharing it with your friends. If you still have any questions you can ask me in the comments.