Hello everyone, Today we will learn how to get Canva Pro for free as a student or teacher. If you need a Canva premium account for free for your education then this article is useful for you. The trick mentioned below is one of the easiest. Before dwelling on the steps, let us know what exactly Canva is and how is it useful to us.
About Canva
Canva is a really popular service that is used by freelancers, business owners, graphic designers, social media managers, and even content creators. The most amazing feature of Canva is that it can be used by beginners very easily. It is really easy to use designing service available in the form of a website and app. 
So even if you're a learner who's not familiar with graphic designing, you can easily learn it through Canva Pro and make realistic and professional-looking high-quality graphics. People use it to design newsletters, invites, resumes, and CVs. You can also create social media posts like carousels, videos, and stories. It is very compact with its features.
You will get access to Canva premium features because I am going to teach you how to get Canva pro for free. There is an alternative method as well by which you can get Canva pro with a team link, you can also check that out.
Types of Canva account and Features
Before proceeding on how to get Canva pro for free. Let's have a look at the types of Canva accounts. Currently, there are only 3 versions of Canva available, which are the Canva Basic, Canva Pro, and Canva Enterprise. The basic version is free of cost and has limited features but can still be good software if used efficiently. On the Other hand, the Canva Pro has all the features unlocked for a price of around 120$ per year but I will teach you how to get Canva pro for free. The Enterprise version is solely for large corporate organizations and is meant to be used by a large group of people.
Let's have a look at some of the popular features of the Canva pro version, which we will be getting for free.
1. Resize: This feature is really useful for people who are creating content across platforms. Such as content creators who are making posts and videos for Facebook, Instagram, Twitter, Reddit, and YouTube. With just one click of a button, you can resize the content according to the platform. This helps you keep a copy for all platforms without wasting a lot of time by making multiple graphics.
2. Background Remover: This is a feature available in the pro version of Canva. This is a really easy-to-use tool that helps you remove the background of any picture which you can use as a logo or any other way you like. This feature comes in really handy especially if you're working in the social media industry as this makes working with PNGs effortless and quick. This also works well for a PNG converter.
3. 100 GB storage space: Yes you read that right. 100 Gb of cloud space for you to upload pictures, videos, and elements to your Canva pro account. This is very helpful as you can upload all your raw pictures and videos before editing on your account and then simply edit them at your convenience. If you don't have a lot of raw images or videos, Canva pro also offers you a lot of stock footage. This includes pictures, videos,  elements, audio, and templates. All those are for free in your Canva pro account.
4. Schedule your Posts: Tired of posting manually to social media platforms? Well, don't worry anymore since Canva Pro got your back! After creating posts for social media, simply schedule your posts on the platforms you wish to upload by logging in. Once you log in using your socials, you can create a planner and schedule posts for the upcoming week or even month! You can schedule your posts for LinkedIn, Instagram, Facebook, Twitter, and even Pinterest.
5. Invite and Design with your Team: With a Canva Pro account, you can invite your team members who can work using your account and get access to all premium features. Add team members, create folders for them and organize your edits accordingly. Canva pro has made collaborative working very easy and efficient to use. You can also add brand logos to your team so it is easy for them to use the correct color pallets, fonts, and templates.
These are only some of the very features available on Canva Pro, there are a lot of tools for video editing which can help you create high-quality videos with the help of stock footage, filters, animations, elements, and even premium stock audios. Now let's see how to get Canva pro for free.
How to Get Canva Pro for Free Student
Here is how to get Canva pro for free as a student or teacher.
Canva pro is available to students and teachers for free under a campaign by Canva called Canva for education. But for one to receive this offer, you need to have a .edu email address. If you don't have one, don't worry because I'll teach you how to get one.
1. Get a temporary .edu email address by visiting this website https://10minutesemail.net/. 
2. After you click on the website, on the dashboard you will see a temporary email address that should be ending with .edu or edu.pl, if not then click on the delete icon and get a new temporary email ID till the time you get a .edu email address. You should be able to get it within a few tries.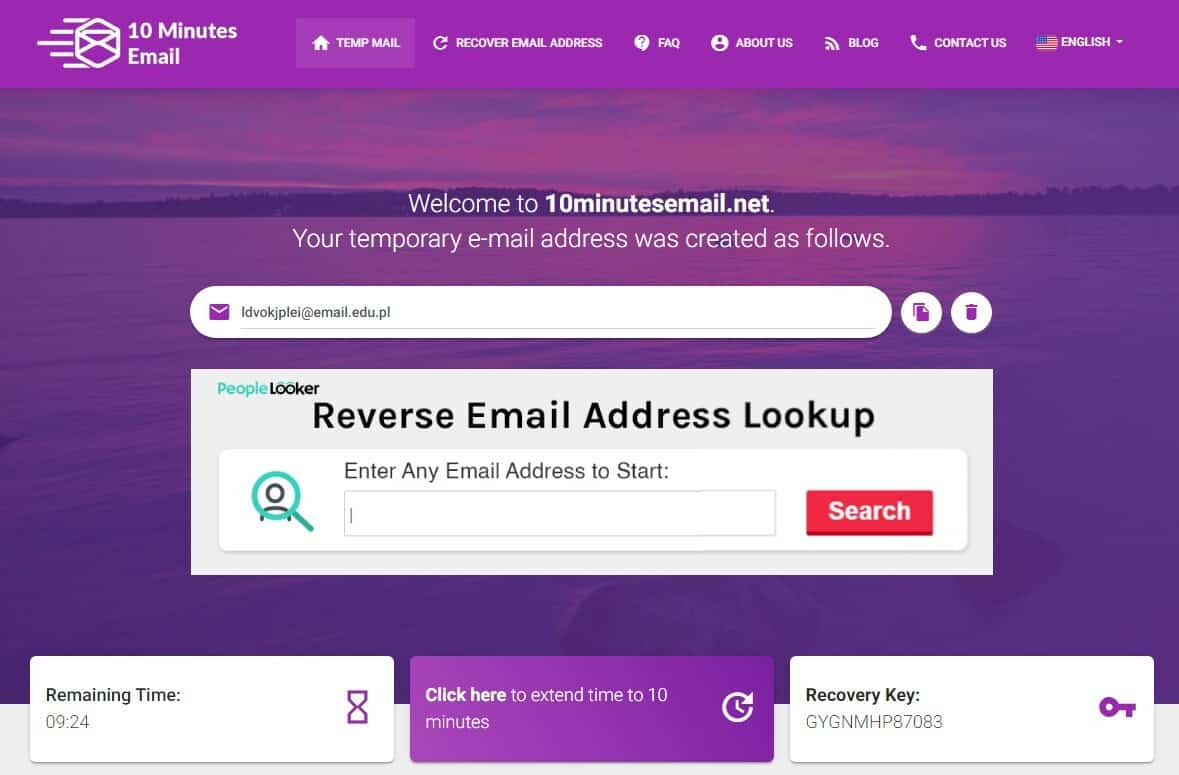 3. Copy the email address and proceed to the Canva for Education page by clicking this link https://www.canva.com/edu-signup.
4. Now click on the 'Continue with email' option visible at the bottom of the signup box. Then paste the .edu email you copied from temporary mail. And click on 'Continue'.
5. Fill in your details such as your name and create a password for your Canva Pro account.
6. Once you fill in your details, you will receive an OTP on your .edu email address. Enter that OTP into the box and click on verify.
7. After you have verified your .edu mail, you have successfully created your Canva Premium account for free, without paying a single penny.
8. After creating the Canva Pro account make sure to change your email address as the .edu email is valid only for 10 minutes. To change your email address, click on this link https://www.canva.com/settings/your-account and update it with your active email address.
Conclusion
I hope this article on how to get Canva pro for free student helps you. Hope you were able to create a Canva Pro account using this method which doesn't even require a credit card. Your lifetime Canva Premium should get activated if you follow the above steps carefully. If you liked this guide on how to get Canva pro for free then consider sharing this article among your friends if you found it helpful.