Has your Easypaisa account been suspended for some reason? Yes, then I show you how to unblock Easypaisa account Online on your mobile phone.
I will also tell you about the Easypaisa account suspended reasons and its solutions. All you have to follow the method and you will get a good result.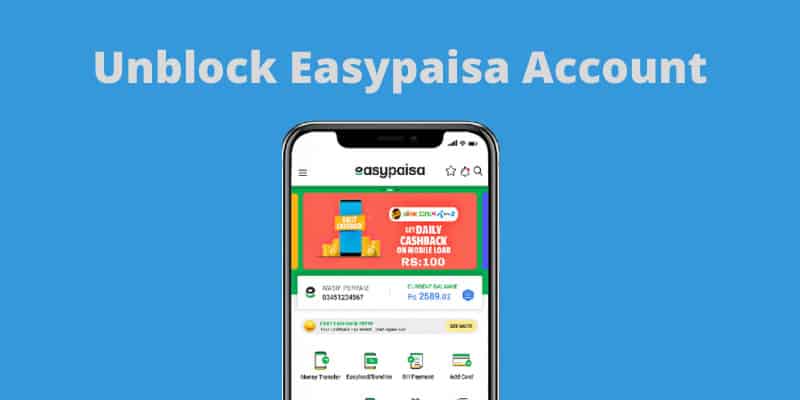 Easypaisa
Easypaisa is a mobile wallet that allows you to transfer money from one Easypaisa account to another. Furthermore, you can also send money from your Easypaisa mobile wallet to any Bank account and CNIC. It also offers to pay Electricity, Gas, and Telephone Bills online from Easypaisa Wallet. It saves users time because you can send money from your phone very easily.
I also shared the article on Delete Transaction History in Easypaisa App, you can also check that out.
Unblock Easypaisa Account
There may be a few reasons why Easypaisa suspended your account. If they find any suspicious activity on your phone then you will face the account suspension issue. If you are using more than one Easypaisa account on a single mobile phone then prepare yourself to face the Easypaisa account suspension issue. These are the main Easypaisa account suspension reasons that users face.
How to Unblock Easypaisa Account
Following are the few methods by which you can unblock the Easypaisa account.
Method #1
If you are getting an account suspension error on the Easypaisa app then simply call at 3737 or 042-111-003-737. They will ask for your CNIC number, CNIC issuance date, DOB, etc and within a few days, your account will be unblocked.
Method #2
If you have contacted Easypaisa customer support but they suggested you visit nearby Telenor Bank. Then all you have to do is prepare an apology letter and visit nearby Telenor Bank with your CNIC and your Easypaisa account will be easily unblocked.
Write an apology letter on paper as shown in the image below.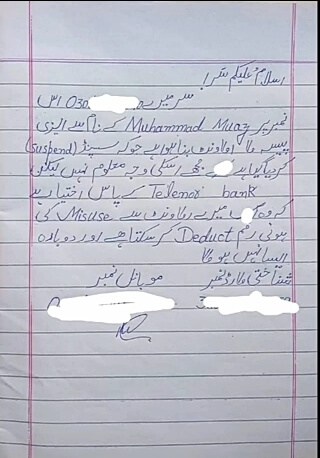 Method #3
If you don't want to visit Telenor Bank then this is the method by which almost every user can Unblock Easypaisa account. Just follow the steps below.
1. Download the Parallel Space Lite app from the Play Store
2. After installing the app, open it then Tap the 'Add App' option. Now Select Easypaisa App then Click 'Add to Parallel Space'
3. Tap the three vertical dots then Click 'Speed Mode'. Now Turn off the Speed Mode (if it is turned on)
4. Enter your Easypaisa account number then Tap 'Proceed'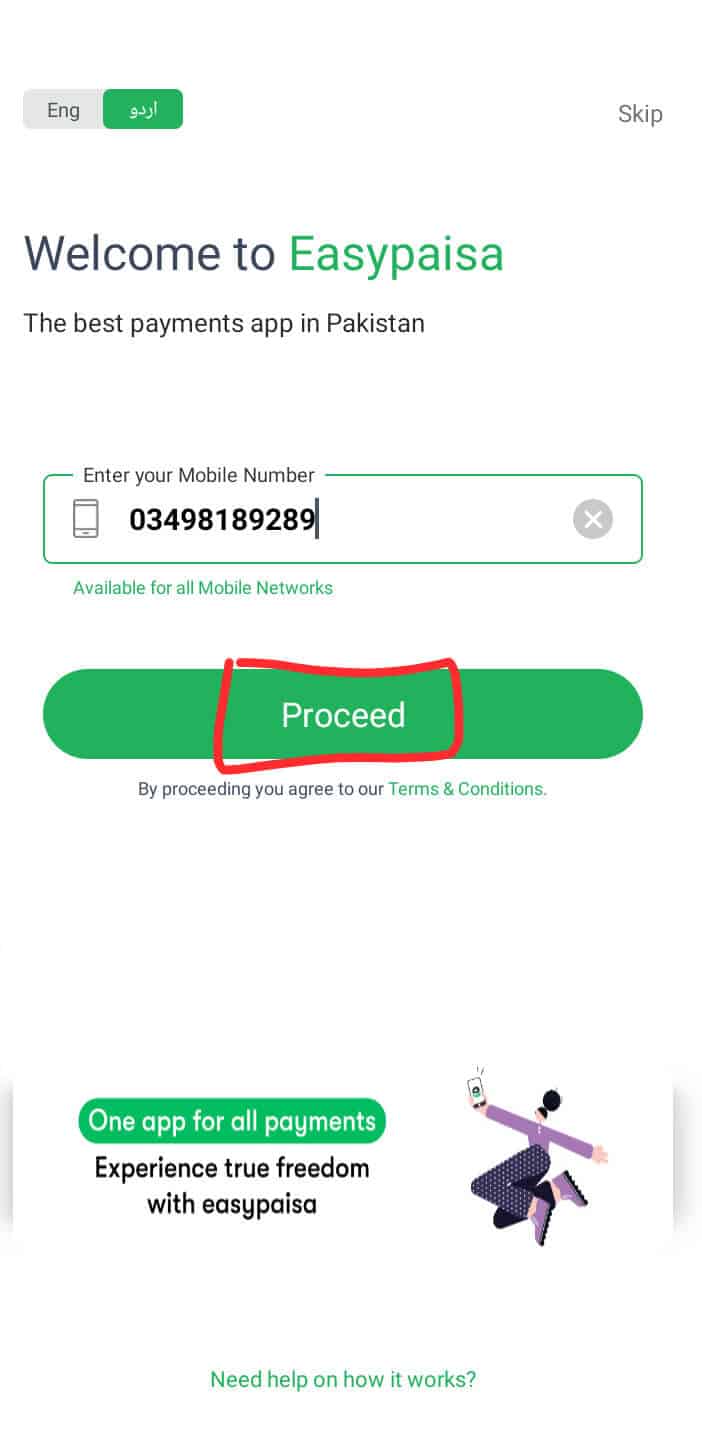 5. It will fetch the OTP code then Enter your Easypaisa Account Pin and your account will be unblocked with this method very easily.
Conclusion
I also tried the above method on how to unblock Easypaisa account works for you. Let me know in the comments whether it worked for you or not. Furthermore, you can bookmark this website for more helpful tricks.