Searching for How to Delete Transaction History in Easypaisa App? Look through this guide so you will know the in-depth information on it.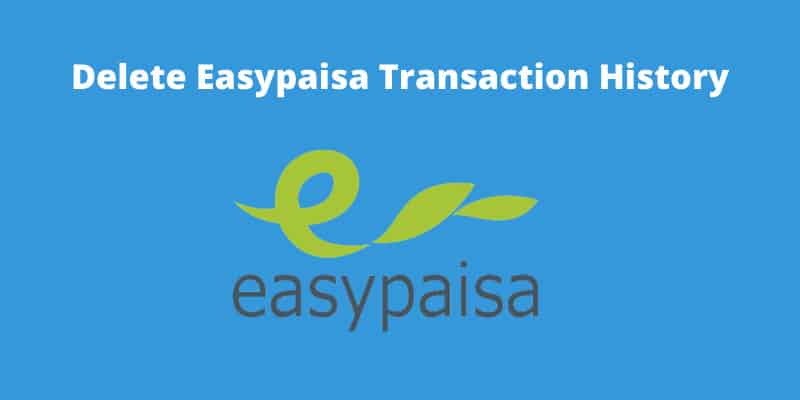 Easypaisa is a popular Pakistani mobile wallet and branchless banking service. Furthermore, It allows its user to make payments online from their Easypaisa mobile wallet. In 2009, Telenor Pakistan founded this service in partnership with Tameer Bank.
How to Delete Transaction History on Easypaisa App?
Are you really looking for Easypaisa history deletion? So let's know the truth about everything.
Banks including Easypaisa or JazzCash provides its user the secure platform where they can send and receive payment online. It can be only done by transaction history. If Easypaisa or any other bank allows their users to clear transaction history so how will they secure the platform or gain the user's trust that's why you can't delete the transaction history of any Bank either Easypaisa or JazzCash.
Besides this, you can only access and check the Easypaisa transaction for the last 3 months. Because all the transaction histories automatically deleted from Easypaisa App after 3 months.
I also shared the guide by which you can easily Unblock your Easypaisa account online.
Wrap Up
I hope this post assisted you regarding the Easypaisa transaction history deletion. You need to share this article with other users so they stop wasting their time searching for it.
 You can also subscribe to my YouTube Channel for useful video tutorials. Moreover, you may also find me on Facebook and Twitter.