In this guide, I show you how to set Nova Launcher as default on your Android phone. You can make Nova Launcher default by following this post.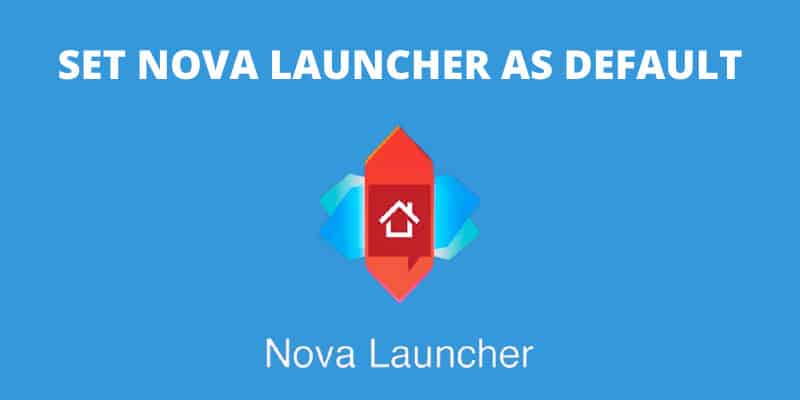 Nova Launcher is a popular and versatile home screen replacement app. It allows users to customize the mobile home screens with various stunning themes. It is the most user-friendly launcher app among all popular Android Launchers. If you are looking for a faster home launcher or cleaner then Nova is best for you.
Nova Launcher is available free for everyone having no third-party ads in the app. It offers a variety of features that you will not get on other launchers. Nova Launcher became popular when android phone experts reported its benefits. It has been featured on BBC, Android Headlines, and various popular news blogs which gave a huge growth in the Nova Launcher users base.
Nova is a third-party Launcher app for android users. Every device has its own default launcher and if you want to use Nova Launcher permanently then it's a good idea to set Nova Launcher as default. For any reason, if you don't want to use it anymore then you can uninstall Nova Launcher from your android device.
If you want to make Nova Launcher default then you are in a good place. In this article, I teach you a couple of methods of how to make Nova Launcher default on your android phone.
Method#1:

Set Nova Launcher as Default
First, make sure that you've downloaded the Nova Launcher app from trusted sources such as Google Play Store. Once Nova is downloaded to your phone, it will temporarily remain set on your phone screen for a limited time. If you want to make Nova Launcher as default, then you must follow a few steps as discussed below.
1. Open the Settings app on your android device.
2. Go to the Apps & Notifications.
3. Then, scroll down and select Default apps.
4. Now, click on the Home app.
5. Here you will see all the launcher apps, select the Nova Launcher.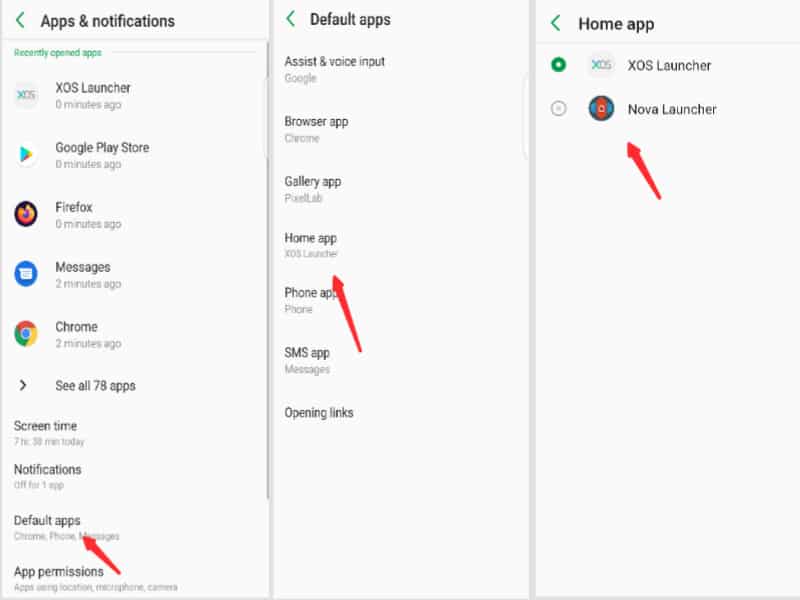 It will ask you to choose your initial layout, choose your theme and choose your drawer style. Select your preferred settings and click on Apply button.
Method#2:

Make Nova Launcher Default
There is another way to set Nova Launcher as default. If you don't want to follow the first method, then you can try this one. Once you downloaded the Nova app, open the app and press the home screen button (Minimization button of your phone). A pop-up screen will appear where you must select Nova Launcher and click on Always.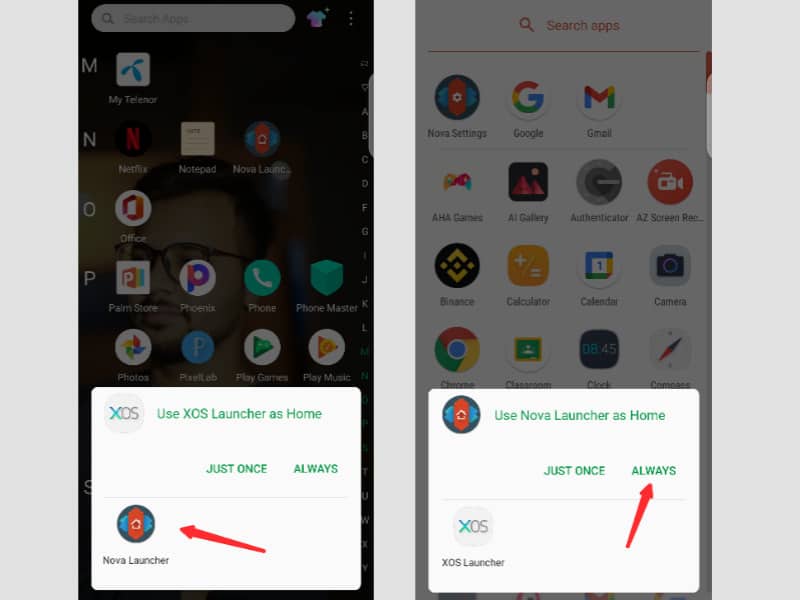 Conclusion
I hope this guide assisted you set Nova Launcher as default. There are many android phone users who still don't know about the Nova app. If you think this guide can help other users then you should share it with them.