In this post, I show you how to earn money from Snack Video in different easy ways. You don't need any investment to start making money from Snack Video.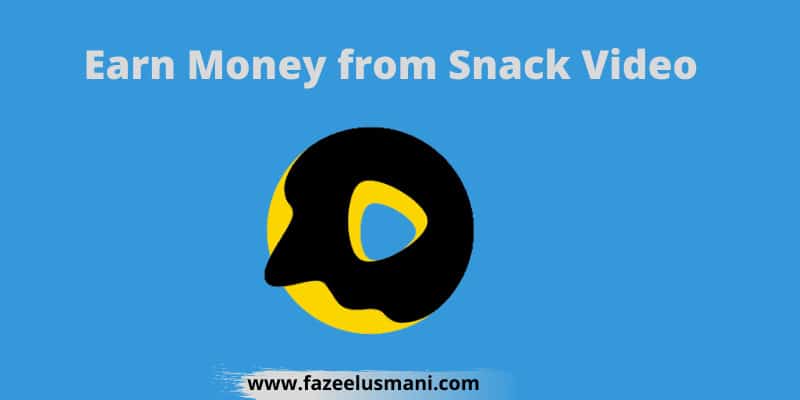 Snack Video is a competitor of Tiktok where content creator shows their talent by creating short videos. Now, Snack Video is also offering an opportunity to all its users to start making money. This article contains the way of earning by which every user of Snack Video can start making money.
If you are not interested to earn money from Snack Video in the ways discussed in this article then you can delete the Snack Video account permanently.
How to Earn Money from Snack Video
Snack Video offers its users the to make money in various ways which are as follows.
1. Sign Up Reward
When you make an account on Snack Video and input an invitation code, you will earn some coins. If you don't input the invitation code, you won't earn coins of sign-up bonus. The coins will be converted to cash after 24 hours.
Note: To get a sign-up reward, you can input the invitation code that is 335 513 152.
2. New User Bonus
As a new user, the Snack video offers you to follow 2 users and like two videos. By completing both tasks, you will get 2000 coins. This bonus is only available for new users.
3. Share activities with your Friends
Snack video provides daily tasks to all users. The task also includes a Share activity with your friends which means you will earn 1000 coins if you share your activity with your friends on WhatsApp, Facebook, Instagram, etc.
4. Daily Check-In Reward
The easiest way to earn coins on Snack Video is to daily login into your account. The daily reward bonus will be increased on a daily basis. You don't need to complete any task to earn a daily check-in reward.
5. Invite Friends and Earn More
This is also the easiest way to earn money from Snack Video. You just need to invite your friends on Snack Video.
You have to share your referral link and invitation code with your friends. When they create an account with your referral link and invitation code, you will earn around 200 PKR on each successful referral.
How much money can we earn from Snack Video?
It depends upon your friend's circle because you can earn more money if you gain more referrals. Besides this, you can increase your daily earnings by completing different tasks that are discussed earlier.