How to Delete Letgo Account Permanently? If you are no longer interested in the Letgo account then I show you how you can do it.
There may be various reasons that forcing you to deactivate or close your account. Many users close their accounts because of too many promotional emails.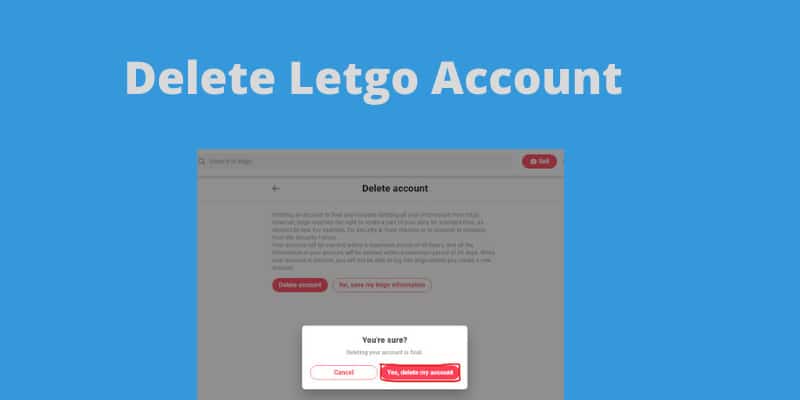 Letgo is a platform where users buy and sell used stuff such as Cars, Furniture, Electronic items, and more. You can also find various deals and offers on the Letgo website to shop online. According to Wikipedia, it has more than 10 Million monthly active users who buy and sell their used stuff. It targets the U.S market while OLX works similar to Letgo but it is working in almost all countries.
How to Delete Letgo Account Permanently
Follow the simple steps below in order to deactivate your Letgo Account.
Step#1: Go to Letgo's Official website and Sign in to your account.
Step#2: Click on your Profile icon located at the top-right corner of the page.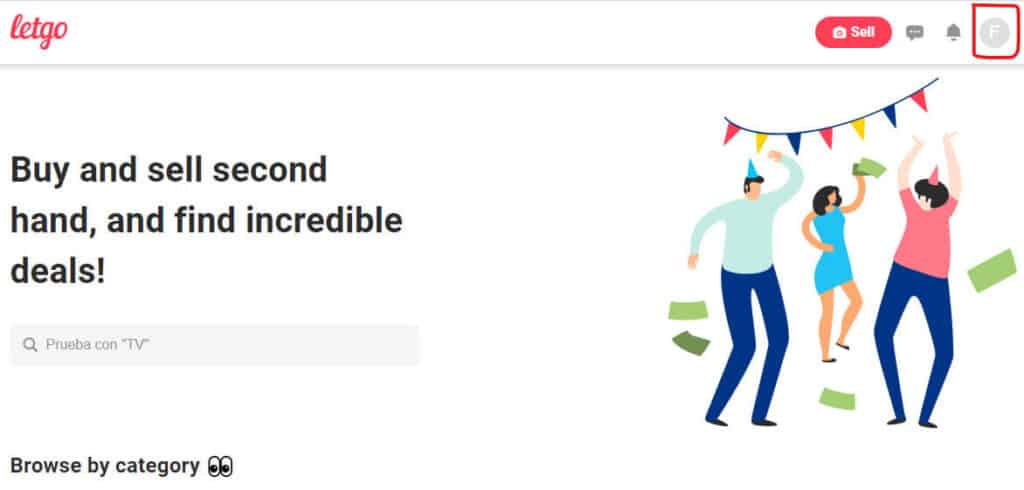 Step#3: Click My Profile just below the Notifications option.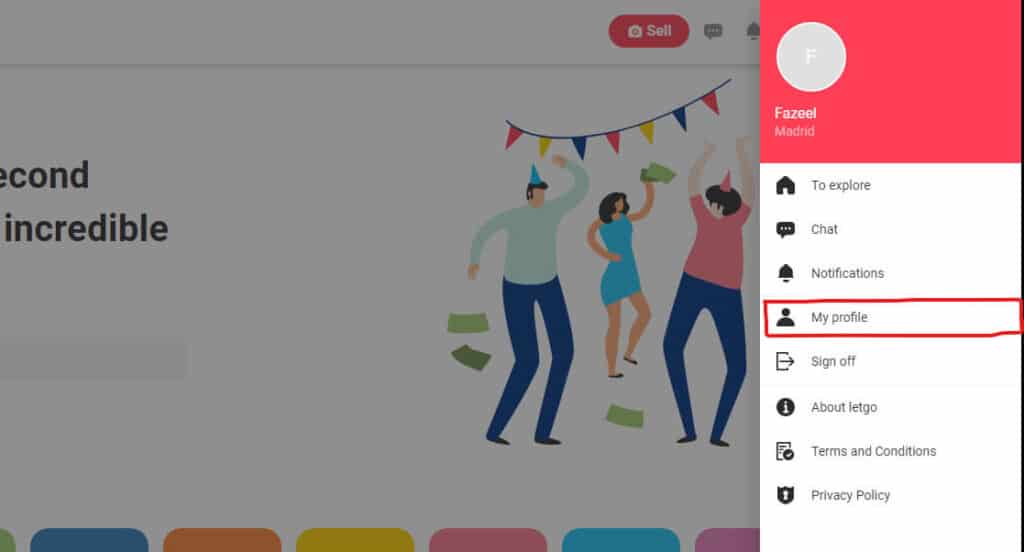 Step#4: Click the Settings icon.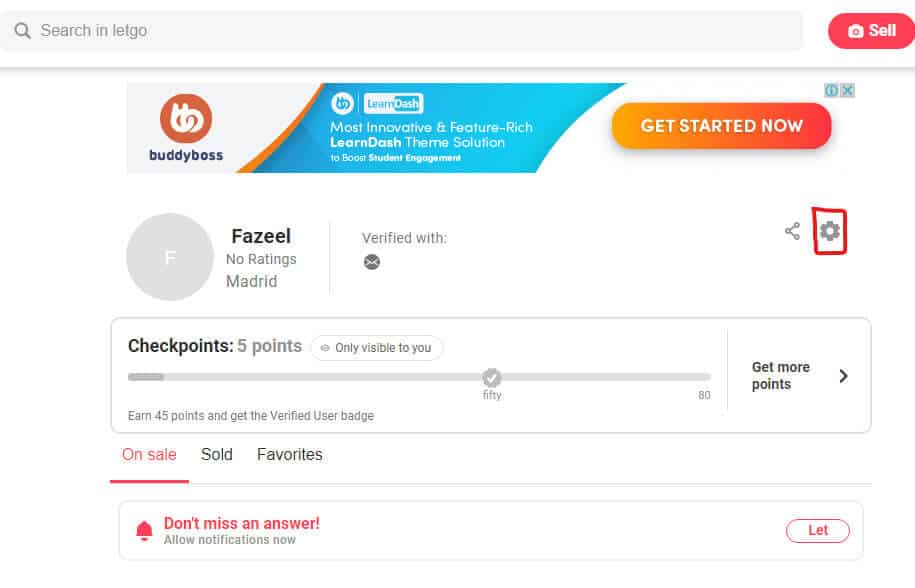 Step#5: Navigate to the Your data where you have to click Delete account.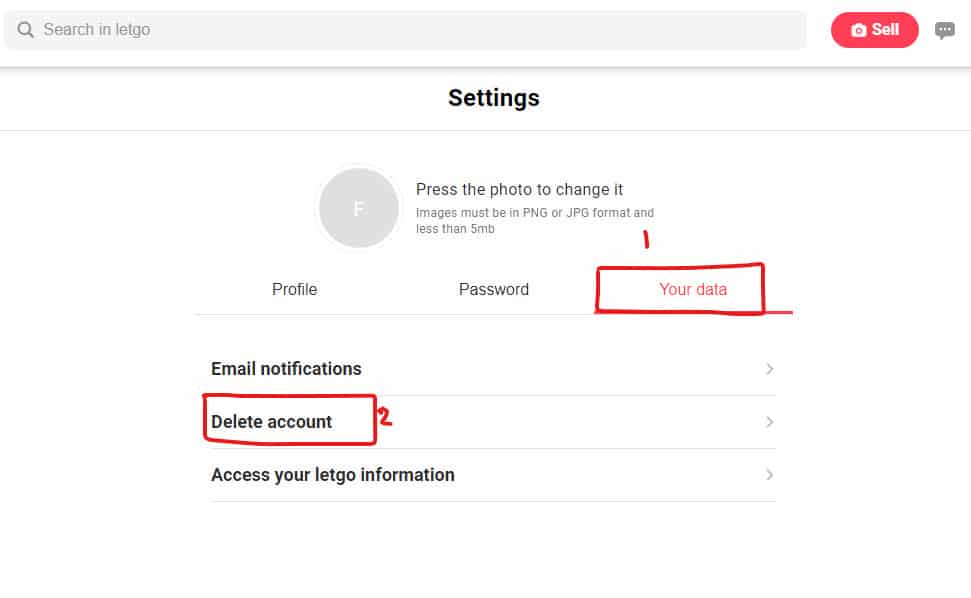 Step#6: Now Click the Delete account. In the confirmation window, you have to click Yes, delete my account.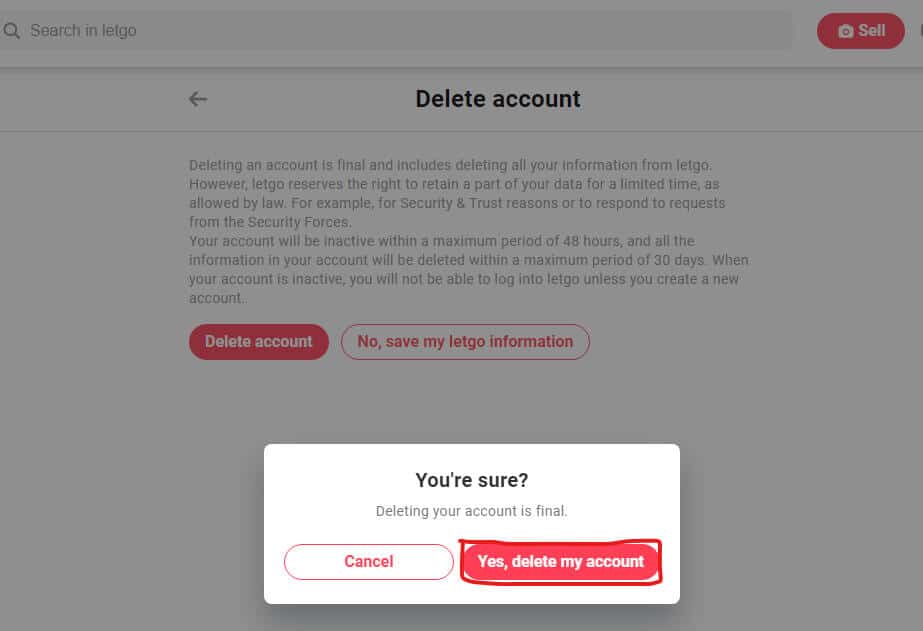 Step#7: Your account has been marked for deletion and it will be deactivated with 48 hours. All your account information will be deleted from the Letgo database within 30 days.
How to Delete a Letgo Account By Email
If you don't want to close the Letgo account by following the above method then don't worry you have another option to deactivate your account by Email.
1. Open your email account that is registered with your Letgo account.
2. You have to send an email to [email protected] with the subject "Letgo Account Deletion"
3. Now write an email in which you have to request them to delete your Letgo account.
Conclusion
I hope this guide on how to delete Letgo account permanently helps you. If this tutorial can help someone so must share it with them on Social Media.
If you still have queries regarding this tutorial then ask me in the comments, I will try my best to answer your queries.