In this post, I share the Cashmaal Pakistan helpline number with you. I also show you how you can contact to CashMaal in a few simple steps.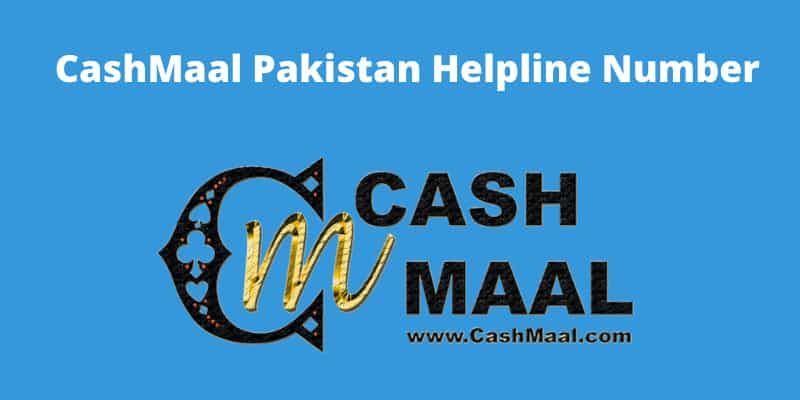 CashMaal is a money exchanging website that helps users to exchange money through the platform. It allows users to deposit and withdraw money from EasyPaisa, JazzCash, Bank Account, Perfect Money, Payeer, AdvCash, Bitcoin, and more.
How to Contact CashMaal Support
If you want to contact CashMaal support for any query then you have three ways to contact their support team.
1. Through CashMaal Pakistan Helpline Number
CashMaal is registered in the United Kingdom so their support number also belongs to the UK. You can contact the CashMaal support team by calling +447520648202.
You can contact to CashMaal team through WhatsApp Support on the same phone number that is already shared.
2. Through Email
CashMaal support also allows its users to contact them through Email. You can also send your queries or problems directly to their Support Email at [email protected].
3. Through Support Ticket
Another way to contact the CashMaal support team is to open a support ticket. To do this, you have to open the CashMaal website where you will navigate to the Contact Us option.
After that, you have to tap the Create ticket option where you have to select Subject from the drop-down menu. Then Enter the message or query that you want to ask from their support team. You can also attach a screenshot if you have one.
CashMaal support team will respond to your ticket within 24 hours with the possible solution to your query.
Conclusion
I hope this article assisted you to contact CashMaal through CashMaal Pakistan Helpline Number, Email, and Support ticket. If this post assisted you then you should share it with other users.
You can subscribe to my YouTube channel for useful video content. Moreover, you may also find me on Facebook and Twitter.