If you are looking for WhatsApp Blue Text then I show you how to write Blue Text in WhatsApp very easily. Let's start with how you can do it.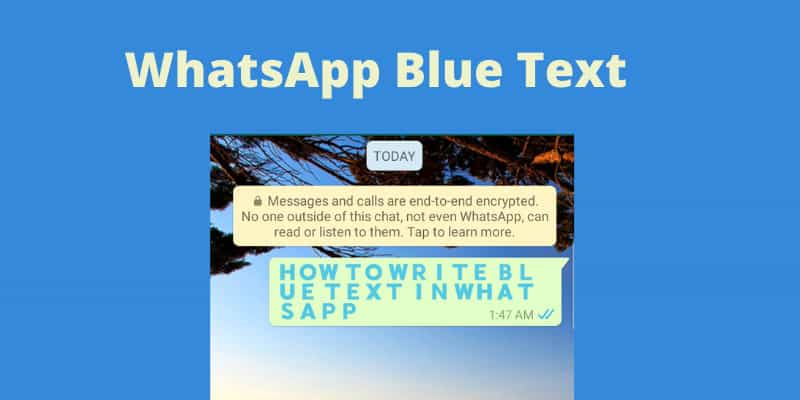 WhatsApp is a social networking app that allows you to connect with your friends and relatives. You can send and receive a text in black color by default. Many of you want to type text in Blue color so I show you how will do it. Recently, WhatsApp released an update by which you can make your text in a Bold or Italic style font. But you will need an app that will help you to do it.
How to Write WhatsApp Blue Text
Follow the simple steps below and type Blue color on WhatsApp.
Method 1: Through Text Font Converter App
1. Download the Blue Text Keyboard app on Play Store.
2. Open it and type the text that you want to convert into Blue color.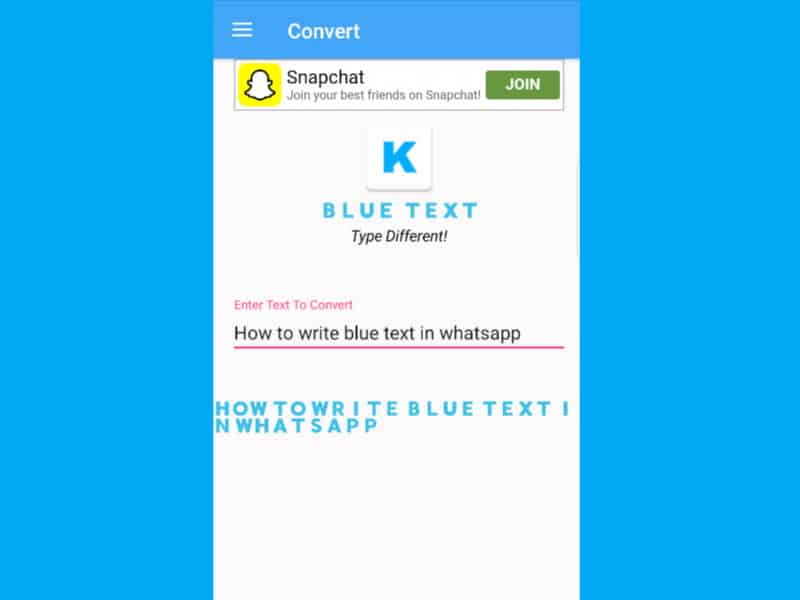 3. Now Tap on the Blue Text and a new tab will appear then Tap Copy.
4. You can send these written words in Blue Color to anyone on WhatsApp.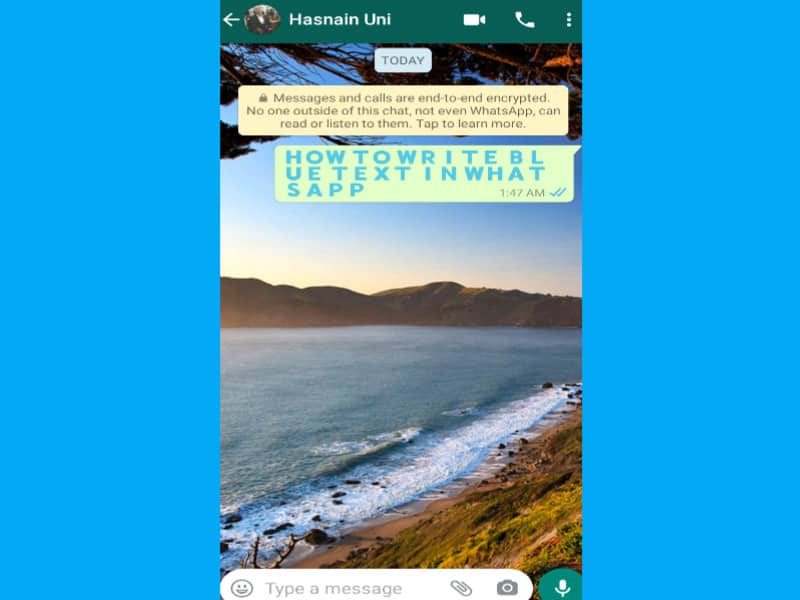 Method 2: By Changing Keyboard
1. Download the Blue text Keyboard application.
2. Open it, Tap three horizontal lines then Click Keyboard.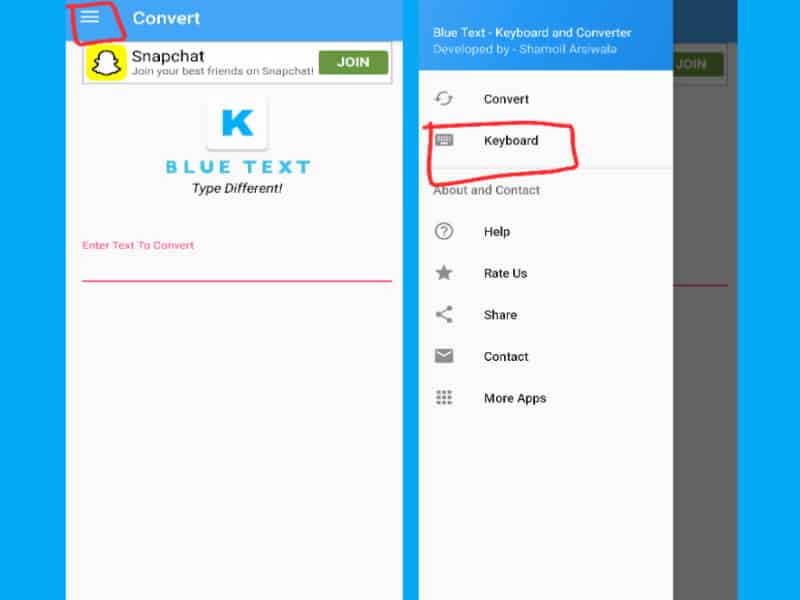 3. Tap Setup the Keyboard then enable the Blue text Keyboard.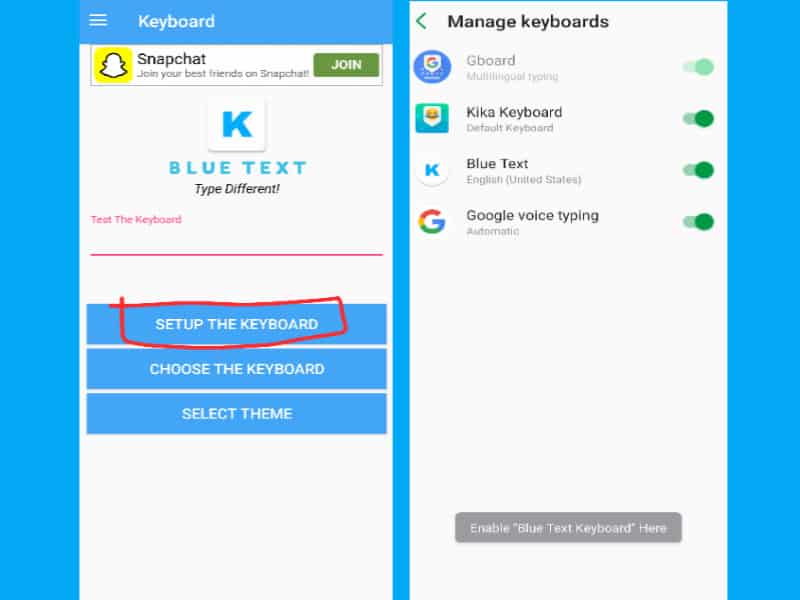 4. Now go to the chat, Change the Keyboard to Blue Text and Start chatting.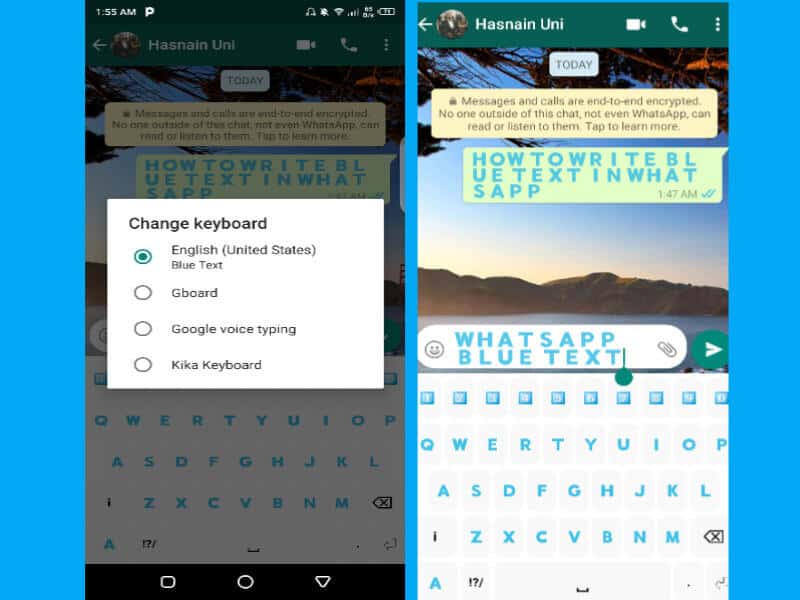 I hope this tutorial on WhatsApp Blue Text helps you. If you find it useful then share it with other WhatsApp users so they can also make WhatsApp conversations attractive with Blue Color.
Furthermore, I also shared the tutorial to Download WhatsApp Status Without Any App, you can also check that out.