This post is based on Skrill to JazzCash Withdrawal. I show you a tutorial on how to withdraw money from Skrill in Pakistan very easily.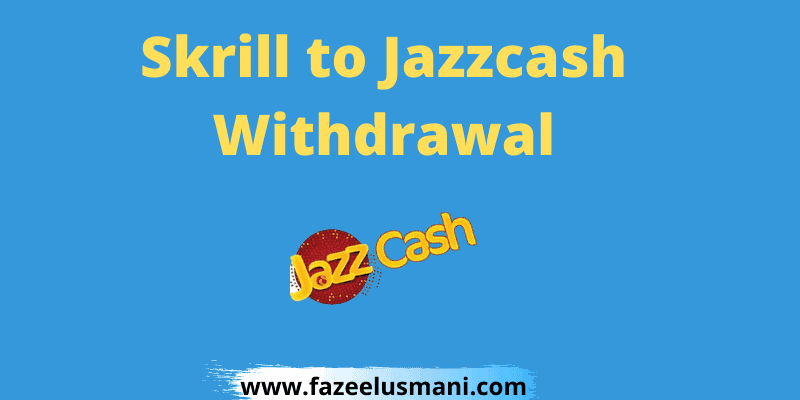 Skrill to JazzCash Withdrawal in Pakistan
As you know, PayPal is not available in Pakistan. Skrill is the best alternative for Pakistani users to receive payments from International platforms or clients as they are on top in freelancing.
Skrill also accepts payments from paid-to-click sites such as Clixsense, Neobux, OptimalBux, etc. The people of Pakistan were not able to withdraw money from skrill as it has high fees while transferring in a bank account. As of now, Skrill supports JazzCash mobile wallet so they can withdraw money from Skrill to JazzCash very easily with fewer fees as compared to local bank fees.
I also shared an easy guide by which you can deposit money in Skrill.
How to Withdraw Money from Skrill in Pakistan
Just follow the steps carefully and you will easily withdraw your money in your JazzCash Mobile Wallet.
1. Open Skrill and log in to your account using Email and Password. Navigate to the Withdraw section where you will see the 'Mobile Wallet' option. Now select the 'Withdraw Now'.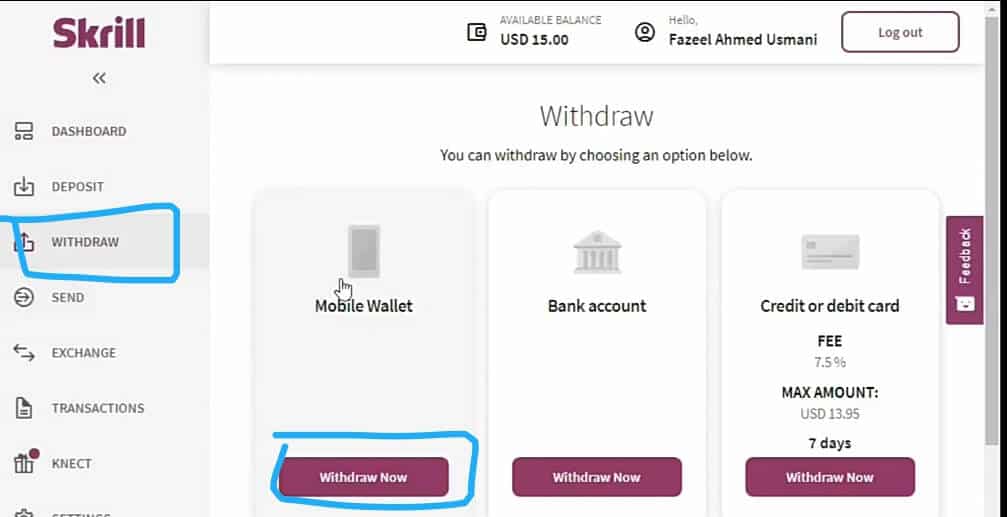 2. You will have to connect Skrill to JazzCash by clicking the 'Add Mobile Wallet' option. Select JazzCash under select mobile operator and enter your JazzCash account number. Now hit the 'Add Mobile Wallet' option.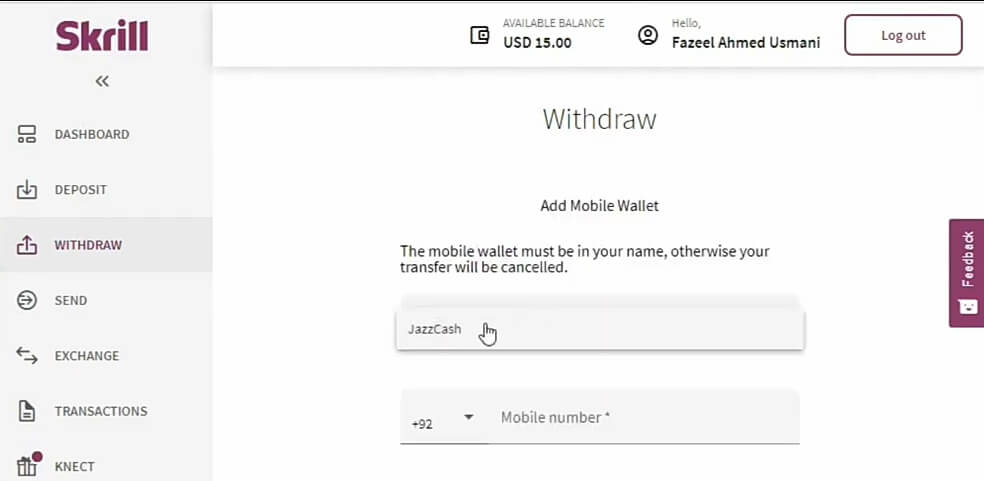 3. It's time to withdraw money from Skrill. You will see the balance on your Skrill account. All you have to enter the amount you want to withdraw. Skrill also shows you the limit that you can withdraw. Now click 'Next'.
4. In the next window, you will see not only the conversion rate from USD to PKR but also the amount you will get in your JazzCash Account. Now select 'Confirm'.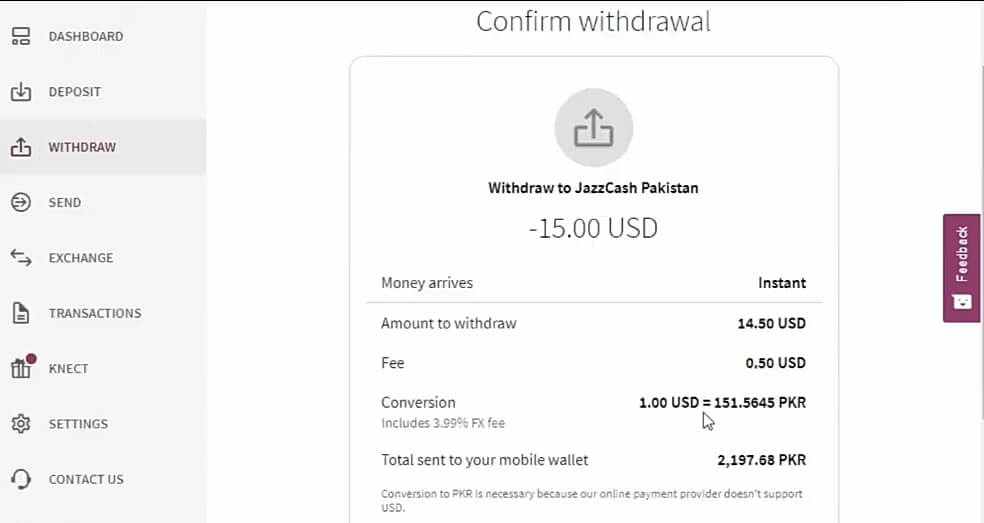 Skrill shows you the estimated withdrawal time of around 2-5 working days but you will receive the money in your JazzCash mobile wallet within 10 minutes.
Skrill to JazzCash Exchange Rate
While you withdraw money from Skrill in Pakistan, you don't get the current exchange rate. This is the only disadvantage of Skrill because they provide less exchange rate. Besides this, the fee from Skrill to Mobile Wallet is 0.56 USD on each withdrawal.
Skrill to JazzCash Withdraw Pending
Mostly, Skrill sends money to JazzCash wallet within 1 hour but the estimated withdrawal time is 2-5 working days. If you don't receive the money within 1 hour then wait at least 5 working days.
Skrill to Easypaisa
Skrill doesn't support Easypaisa right now so you cannot withdraw money from Skrill to Easypaisa. Instead, you can create a JazzCash account and withdraw money in a JazzCash wallet by following the above guide.