Searching for a PancakeSwap Unsupported Chain ID Error? You can easily fix the Unsupported Chain ID error on Trust Wallet by following this guide.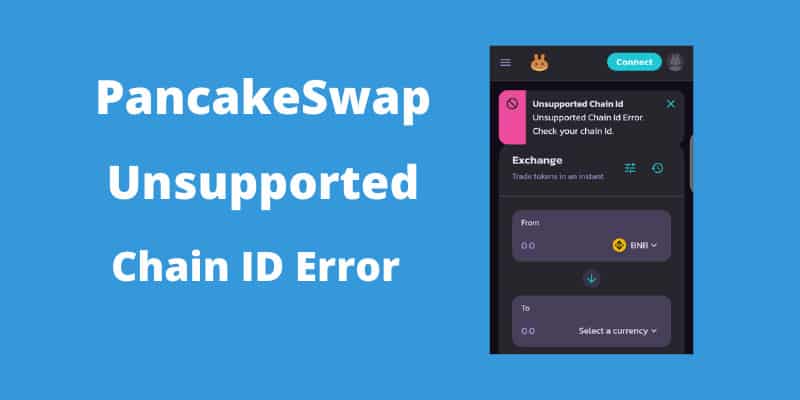 PancakeSwap is a decentralized exchange for swapping BEP-20 tokens. When you try to connect PancakeSwap to a Trust Wallet, it shows an Unsupported Chain ID Error.
This error appears when you try to connect PancakeSwap to Trust Wallet meanwhile it is connected with Ethereum Wallet. On the other hand, PancakeSwap is a Smart Chain exchange so you need to switch Ethereum wallet to a Smart Chain wallet. You can easily fix this error by following the few simple steps discussed below.
Unsupported Chain ID Error on PancakeSwap
 Fix this error with the help of the following steps.
1. Head to the Trust Wallet app on your smartphone.
2. Navigate to the DApps, locate and open the PancakeSwap.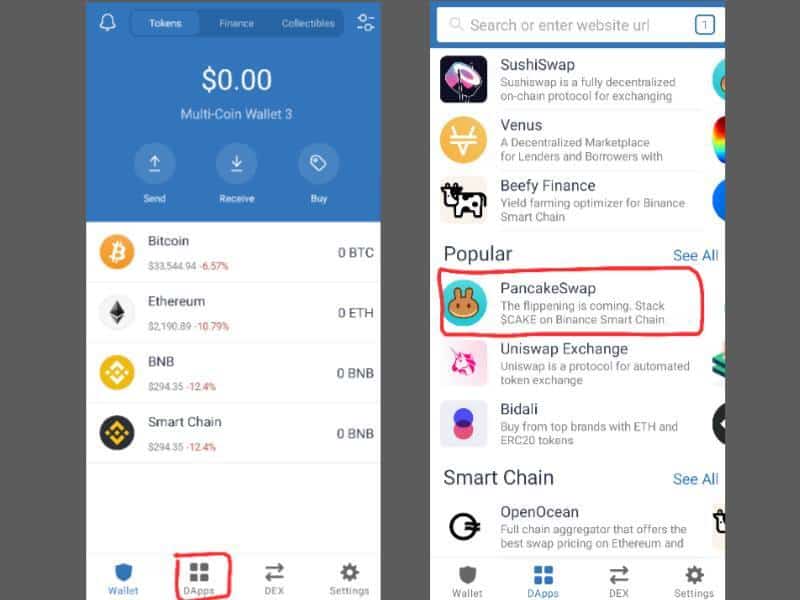 3. You will see your PancakeSwap is connected with the Ethereum wallet. You have to switch it to a Smart Chain wallet.
4. To do this, click the Ethereum icon. After that, the pop-up window will appear then select Smart Chain.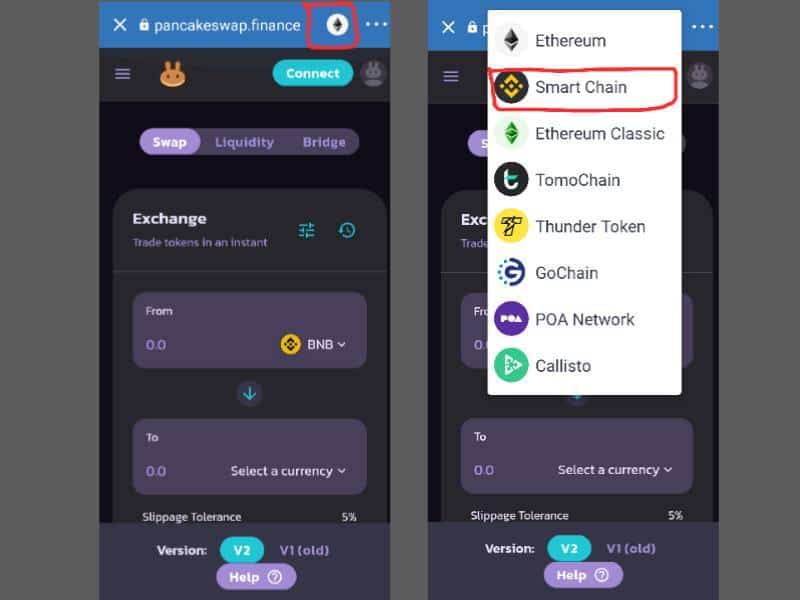 5. Your PancakeSwap is switched to the Smart Chain wallet successfully. Now you can proceed further and connect your PancakeSwap account to either Trust Wallet or MetaMask.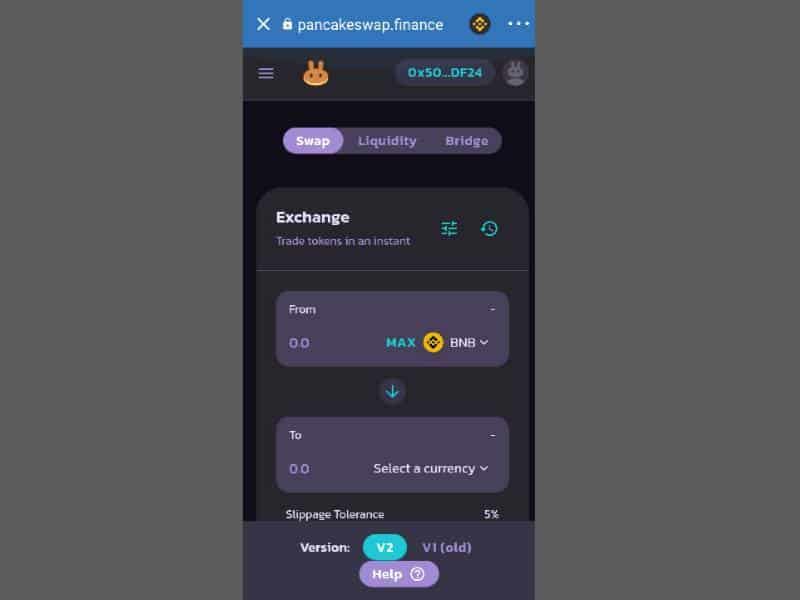 Wrap Up
I hope this tutorial assisted you to fix the unsupported chain id error. Most of the users are facing this error, you share it with them so they can also solve this error.
You can also subscribe to my YouTube Channel for video tutorials. Moreover, you may also find me on  Facebook and Twitter.