In this guide, I teach you how to remove Twitter stickers from a Twitter Post. I will show you the hack by which you can remove not only drawings but also doodles from the image.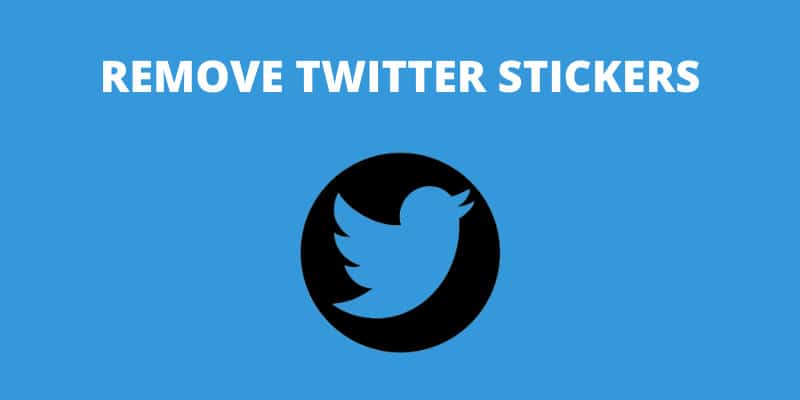 There are various emoji eraser apps that help to remove a sticker from Twitter pictures. You can also use online tools to remove stickers from the image. There are many applications for mobile users to remove stickers. PC users get benefits from various software. Besides this, users can use online tools as well that do not require any app or software.
How to Remove Stickers from a Twitter Post
The process for removing stickers from Twitter pictures is quite simple.
1. Go to the Play Store on your mobile phone.
2. Search for Snapspeed on the Play Store.
3. Install the application then open it.
4. Upload the desired picture from the Gallery.
5. Navigate to the Tools and select Heading.
6. Softly tap on the sticker that you want to remove.
7. If you do any mistake, click on the undo button to go back.
By applying this method, you can remove stickers from a Twitter picture. If you don't want to install an application then you can use an online tool.
How to Remove Twitter Stickers from Pictures
If you are a desktop user then you can use this method. Not only desktop users but also mobile users can also use this method.
1. Go to the official website of  Inpaint.
2. Upload the desired image from Gallery.
3. Now, click on the sticker that you want to remove.
4. Then, click on the Erase icon.
5. Once you completed the above steps, click on the Download button.
If you are not familiar with Inpaint, then you can try other software as well. There are various software such as Adobe Photoshop, Zoner Photo Studio X, and Unscreen accessible that can be used to remove twitter stickers from other pictures.
Conclusion
I hope this article assisted you to remove stickers from someone's Twitter pictures. This process helps to remove part of a picture instantly. If you still have any confusion or query then ask me in the comments.