Are you looking for a solution to leave the team in Canva? Yes, so I show you how to leave Canva team in a few simple steps.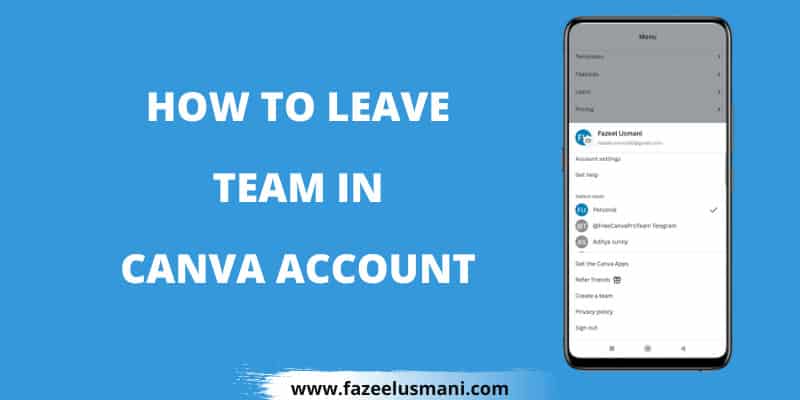 Many users love to make professional designs with Canva for their eCommerce stores, social media account, etc. Canva is easy to use tool which helps you to make beautiful and stunning photos and videos for social platforms such as YouTube, Facebook, Instagram, etc. Canva also has a premium service by which users can unlock templates, backgrounds, and many more. Many users join the Canva Pro Team through the invite link to access premium features without purchasing a premium subscription.
If you see the Canva team has changed into the free version, and you want to leave the Canva team then you are at the right place. Today, I am going to show you how to leave Canva Team easily.
Currently, Canva doesn't allow members to leave the team in Canva. Although you can contact Canva team owner/ leader or an administrator and request them to remove you from the team. But, I am going to share the simple trick which helps you to remove yourself from all the Canva teams you have joined.
How to Leave Canva Team
This method will work for you if you signed up on Canva through Google. Before proceeding, remember to save your work on your phone, laptop, or PC. Once you did that, you can follow these simple steps.
1. Log in to https://www.canva.com using your account credentials.
2. Click on the 'Profile icon' at the top right side and select 'Account Settings'.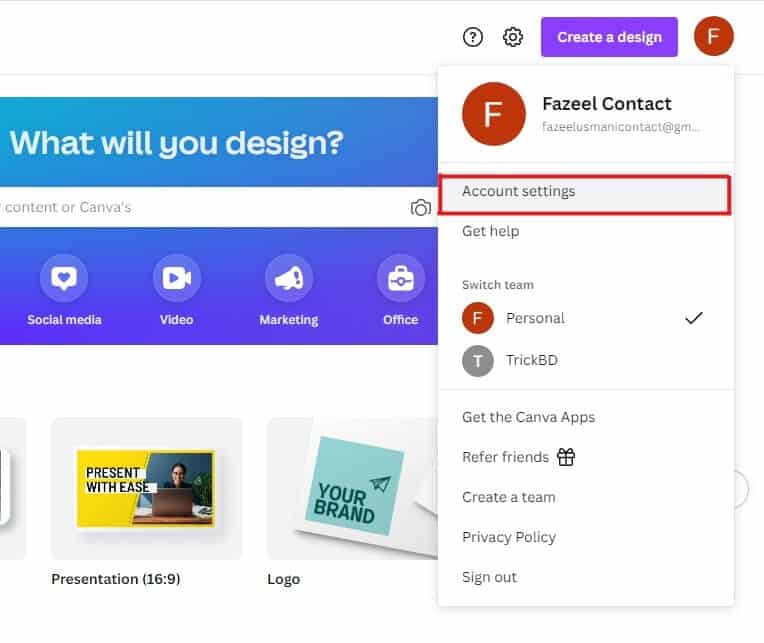 3. Here, you have to click on the 'Edit' option under the Email address.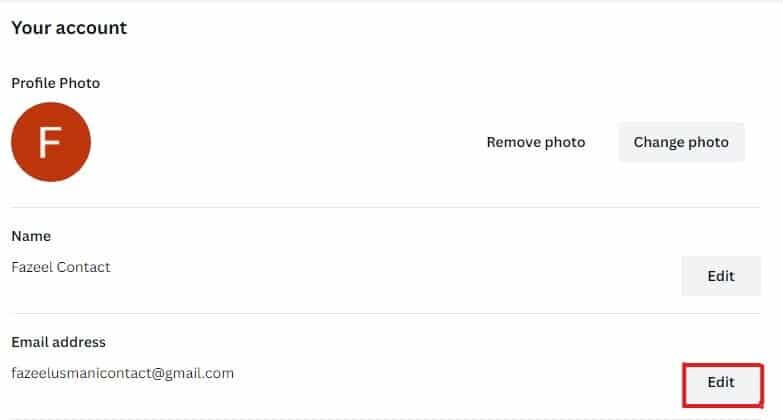 4. Enter a new email address and click the 'Save' button. After that, you need to confirm your new email address. Just open your mailbox and confirm your email.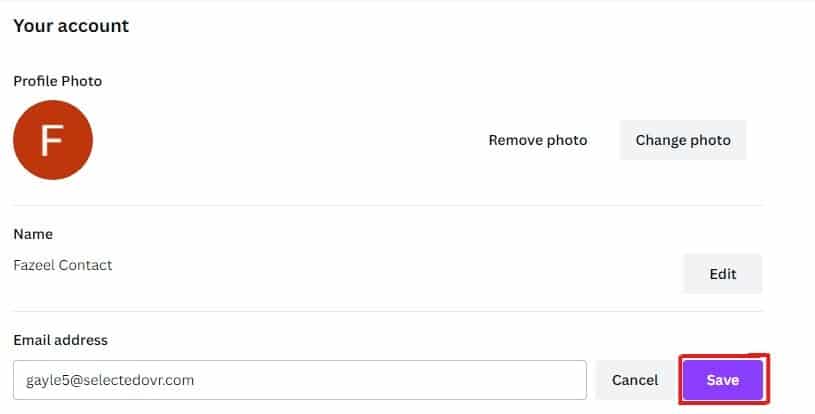 5. Then, go to Account Settings, select the 'Login & security' menu and create a password for your Canva account.
6. Now, click on the 'Your Account' menu where you have to scroll down and click the 'Disconnect' option under connected social accounts.
7. A new pop-up will appear, simply click on the 'Disconnect button'.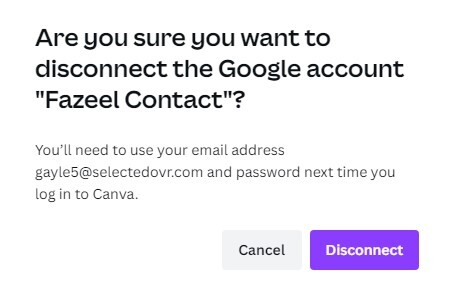 8. After that, sign out from the Canva account and Sign up on Canva again with the same email that you removed earlier. Now, you won't see any team on your Canva account.
These are the steps by which you can leave the team in Canva. You don't lose any of your designs or projects on your Canva account so you don't need to worry about that.
Conclusion
I hope you liked this article on how to leave Canva team with a simple method. If this guide assisted you then share it among other users. If you still have any questions then you can ask me in the comments.